Mosaic Launches New Mentor Training Feature:
Trial Starts June 2023
Kick-Off Meeting
Wed 14 June 2023 | 12:00 pm – 1:00 pm




OR




Thu 15 June 2023 | 2:00 pm – 3:00 pm
Join us for the first, kick-off meeting for our new feature – Mosaic for Mentor Training – a platform for the effortless management of high-quality training for ITT mentors.
Mosaic by Penrose Education provides online solutions that help universities and SCITTs (School Centred Initial Teacher Training Providers) effortlessly manage all processes involved in successful teacher training.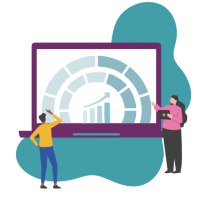 Mosaic for Mentor Training
This June we are launching an additional new service – Mosaic for Mentor Training – a digital platform specifically designed for initial teacher training (ITT) providers to tackle the challenges associated with providing high quality training for mentors head on.
We are seeking universities and SCITTs to trial from June 2023.
This 1-hour kick-off meeting for our new feature – Mosaic for Mentor Training – will include:
An update on recent developments

Upcoming development plans

Our goals for July 2024

An introduction to how the trial will work for those trialling live with mentors and f

or those in the feedback only group (with platform access, but not trialling live with mentors)

Getting started – next steps
Should you be unable to attend either session, but wish to be involved, please register, as the sessions will be recorded and shared after the event.
Mentor training will automatically be added to all current Mosaic-ITT customer accounts, but there is the option to opt-out.
For non-customers – Mentor Training will be a stand-alone platform and we will share next steps for registration in the meeting.
Essentially, through Mosaic, ITT training providers will be able to guide mentors through their training and utilise built-in reflective, feedback and assessment tools to monitor the impact in real-time.
We are also keen to support groups of providers looking to work together in their mentor training to share resources and provide a seamless experience for mentors working in shared geographies.
We'll also be exploring ways for 3rd party mentor training content to be used within the platform e.g. NASBTT Mentor Development Modules.
"Mosaic has helped us to significantly streamline our assessment processes and has given us a greater ability to monitor what is happening in each of our schools. It has eased the workload of trainees, mentors and my staff; something we are very mindful of as a team."
– Sophie Allchin, Director, Midessex SCITT