Mosaic Features for Initial Teacher Training
Understanding, communicating, and monitoring trainee progress is fundamental to any successful teacher training programme.
Effortlessly manage this entire process with Mosaic's five unique features: 
Integrate your own, bespoke curriculum
We value individual approaches to curriculum design.
That's why we enable course leads to integrate their own curriculum within Mosaic so that it aligns with their pedagogy.
Trainees can engage with curriculum theory & research, work on course objectives and complete reflection exercises set within the course's curriculum structure. 
The ability to link curriculum with research and target setting is a real benefit that strengthens the relationship between centre-based learning and school-based practice.
Philippa Huynh, SCITT Primary Lead at Bright Futures SCITT
Set targets and share feedback
No more communication blocks.
Seamlessly share feedback on trainee targets, reflections and assignments directly through Mosaic.
Recording discussions in one place makes life easier for everyone; course leads can monitor trainee and mentor engagement and trainees can keep track of feedback. Hassle free quality assurance is guaranteed!
Our SCITT Staff are able to view each Trainee's targets, lesson observations, and progress throughout the year at the click of a few buttons. Trainee information is live, thus making every professional learning conversation relevant.
Dharmini Shah, Director of SCITT at Hillingdon
When using Mosaic, analysing progress is easy.
Alongside ongoing, week-to-week formative processes, course leads can also set formal assessment points throughout the year, configuring review points to suit the needs of their bespoke curriculum and trainees.
With our automated data analysis tools, review progress and spot gaps effortlessly – for individuals as well as across entire cohorts. Decide what information you want to collect and how best to feed this back to trainees.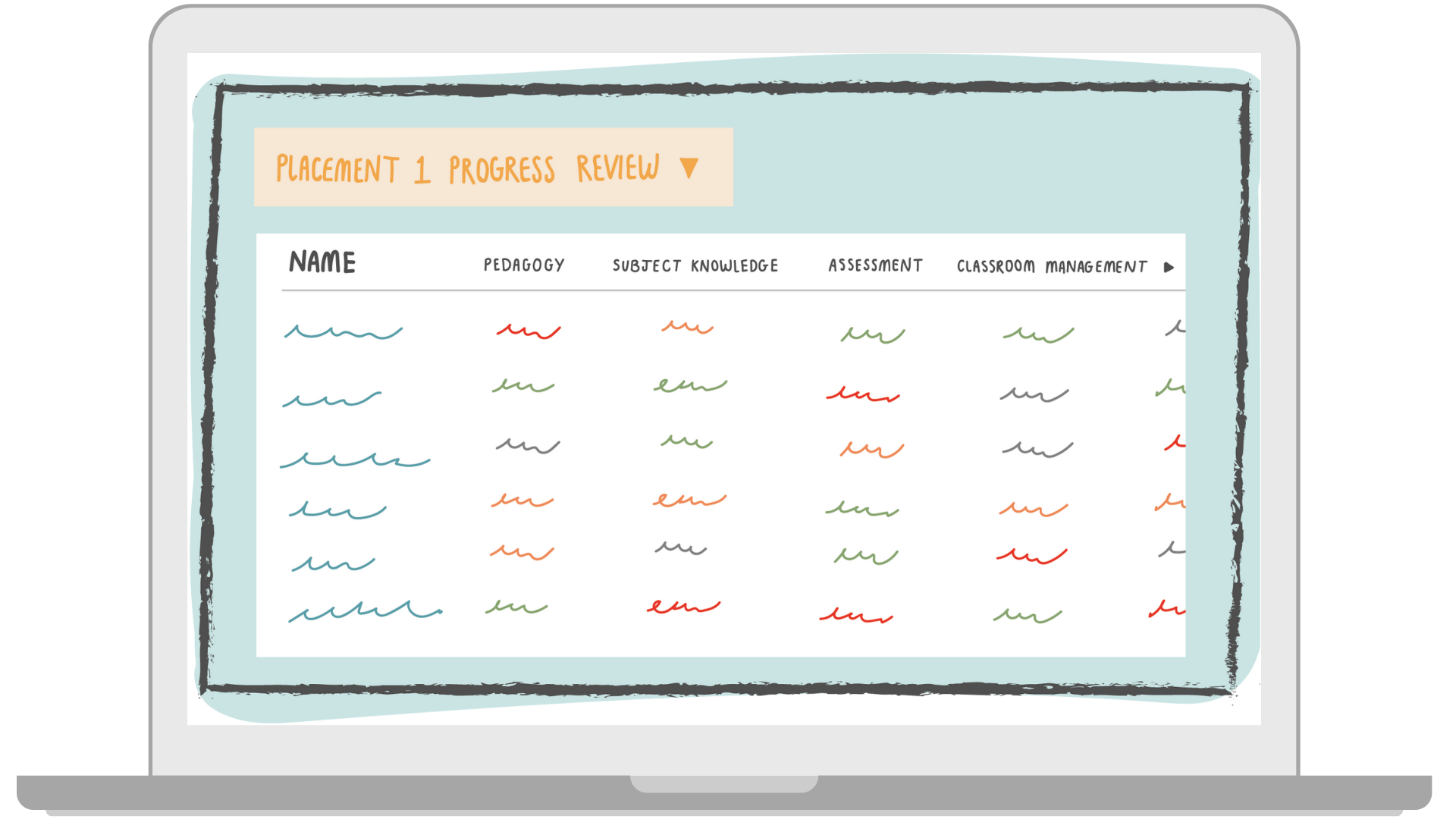 Mosaic enables us to monitor and track trainees with ease. All ITE staff can access what and which trainees they need quickly. Staff can easily see when things have been achieved and who has been involved.
Kate Brimacombe, Associate Director at Marjon University
Mosaic allows you to define a range of roles that work for your course.
Course leads have the freedom to precisely define the parameters of each role, determining what each member of the team can see and do on Mosaic and which trainees they can interact with.
Moderation of new mentors has been developed greatly though using Mosaic as we have been able to compare and contrast consistency and effectiveness of target setting.
Louise Sage, Primary Programme Manager at Essex Primary
Integrate with cloud storage systems
Remove another admin headache.
We also take care of all your file sharing needs.
Mosaic has its own file storage and integrates seamlessly with Google Drive and Onedrive.
Interested in finding out more about how Mosaic works and exploring whether it could transform your training provision?